AC Installation & Replacement in Westchester County
We install central AC units, ductless mini-splits, & more!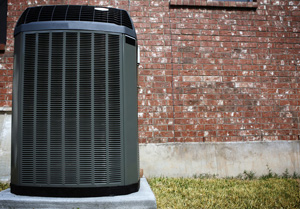 Tired of your old, inefficient AC unit? New systems can be twice as efficient as they were 10 years ago!
There are many reasons why you may need a new air conditioning system. Whether your home doesn't have central air or your current unit is too old, unreliable, and expensive to run, County Comfort Home Solutions can help. We design and install new air conditioning units that can keep your home comfortable no matter what the temperatures are outside. We even install high-quality products from industry-leading manufacturers to ensure your system will perform reliably for years to come.
Schedule a free air conditioning installation or replacement estimate to learn more. We proudly serve New York areas throughout Peekskill, Ossining, Yonkers, and nearby.
Why upgrade your old air conditioning system?
Upgrading your old AC unit not only improves your home's comfort, but it can also mean lower utility costs, better convenience, and eco-friendly performance. Many old systems built before 2010 use R-22 refrigerant, which depletes the ozone layer. That is why we install systems that use ozone-safe R-410a (Pureon) refrigerant, known to be equally as effective and is guaranteed to last you for 20+ years. Another benefit to upgrading an AC unit is getting rid of the dumb, dial thermostat for an easy-to-use electronic thermostat!
Signs your AC unit needs to be replaced:
Your AC is 7 years old
The AC needs constant repairs
The AC doesn't regulate temperatures
The AC turns off on its own
The AC is expensive to run
Get a customized air conditioning solution for your home
It's important NOT to take a one-size-fits-all approach when installing an AC system. To get the best efficiency, comfort and overall value, County Comfort Home Solutions will take the time to specify the right size and type of air conditioning system and choose AC components that match your home's installation requirements. Some of the most common options are explained below.
Air conditioning installation options
Existing forced-air heating system: If your home already has a ductwork system that delivers warm air throughout the house during winter months, the same ductwork can distribute cooled air from a new central AC system.
Existing forced-air heating & cooling: In this case, you already have central AC, but your old system needs to be replaced. If you plan to stay in your house, this is a smart upgrade because new ENERGY STAR® equipment can be more than twice as efficient as older equipment.
No forced-air system: Since it's difficult and expensive to install new ductwork in an existing house, consider having a mini-split, ductless air conditioning installed. Each room will get a compact, wall-mounted air handler with its own wireless controller, making it easy to control temperatures in each room. These systems are quieter, less invasive, and more efficient than window units.
Major renovation: A major gut rehab gives you the option of having new ductwork installed for a forced-air, whole-house system; or you could opt for ductless, mini-split AC. If you're in the process of a home remodel, this could be a good choice.
Home addition. It's sometimes possible to extend the ductwork of an existing forced-air system to serve your new living space. Otherwise, you can enjoy the same comfort & efficiency levels by having a ductless mini-split system installed.
New construction. If you're building a new house, all options are open. Just make sure to hire an AC expert, like the pros at County Comfort Home Solutions.
Enjoy the benefits of a new, energy-efficient AC system
Improperly installed heating and cooling equipment can reduce the efficiency of your HVAC system by as much as 30 percent. At County Comfort Home Solutions, we meet ENERGY STAR® guidelines to make sure you get the best performance out of your new air conditioning system. Our experts will take the time to work with you to ensure that you get the right solutions for your home's needs. Call us today at 1-844-691-0771 or contact us online to get started on your air conditioning installation project. We offer free estimates in Peekskill, Ossining, Yonkers, Verplanck, White Plains, Yorktown Heights, Somers, Cortlandt Manor, Bedford, Croton On Hudson and throughout the surrounding areas.
Looking for a price? Get a no cost, no obligation free estimate.