Types of Air Conditioning Systems in Greater Peekskill
We provide AC repairs, installations. & replacements
Want to create a more comfortable home and lower your energy costs? Upgrading your air conditioning system can make a big difference. That is why County Comfort Home Solutions helps you find the right system for your home and provides an expert installation to ensure the system runs smoothly. We even provide air conditioning repairs and maintenance for a variety of systems and brands.
Schedule a free service estimate to get started. We install energy-efficient air conditioning systems throughout New York in Yonkers, Ossining, Peekskill, and nearby!
Air conditioning types we install & repair
The size of your home, your budget, the frequency of use, and ductwork are just some of the reasons why one type of AC may better for you than another. Our technicians can evaluate your home and work with you to decide on the best system for your needs!
Central air conditioners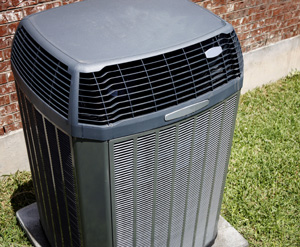 A central AC system is one of the best options for creating a comfortable home all year round. A ductwork system delivers hot and cool air throughout the home. These systems are not sized by BTU output but instead given in tons. A ton of cooling capacity equals the amount of heat absorbed by one ton of ice melting over a 24-hour period, which roughly equals 12,000 BTU.
If you're looking to upgrade an old central air conditioning system, a 10-year old unit may be operating at under 10 SEER, while new units operate above 20 SEER. If AC maintenance and repairs aren't improving the system's performance or cost to run, it is time to consider upgrading the equipment.
---
Ductless air conditioners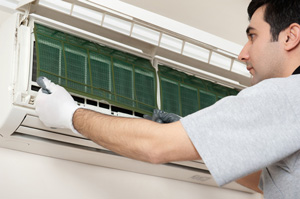 If you need an energy-efficient HVAC solution for a home with no ductwork, a converted attic, or an addition, ductless air conditioning represents the middle ground between portable and whole-house AC systems. But ductless mini-splits usually have higher SEER ratings than other AC systems. Plus, these systems are also usually designed to provide both heating and cooling!
A ductless AC comes with a compact exterior module that delivers refrigerant to an equally compact interior unit, which blows treated air inside a room. This also eliminates the need for unsightly windows or portable units. Ductless air conditioners are sized by BTU and larger units can supply refrigerant to more than one indoor air handler.
---
Stay cool with an energy-efficient air conditioning system
If you're interested in upgrading your home's air conditioning, the local experts at County Comfort Home Solutions are here to help. We provide complete air conditioning services, including repair, replacement, and installation. Call us today at 1-844-691-0771 or contact us online to get started with a free estimate in Peekskill, Ossining, Yonkers, Verplanck, White Plains, Yorktown Heights, Somers, Cortlandt Manor, Bedford, Croton On Hudson, and the nearby areas!
Looking for a price? Get a no cost, no obligation free estimate.