Westchester County's Trusted Furnace Repair Contractor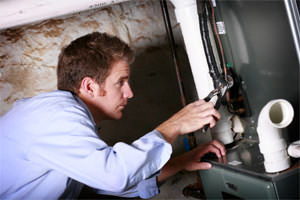 Furnaces have a habit of quitting at the least opportune time. It's as if they know when it's the weekend or, better yet, a holiday. Regular servicing will help minimize surprises. Your furnace should be tuned up once a year.
Regular homeowner maintenance will help, too: replacing furnace filters regularly, keeping return ducts unobstructed, and sealing ducts will all help. There comes the day, however, when you'll need professional help. When you need repair work, we are here to help!
County Comfort Home Solutions repairs all brands of furnaces in Westchester County, New York. Contact us for a free repair estimate or for emergency service. We proudly offer all of our services throughout Peekskill, Ossining, Yonkers, Verplanck, White Plains, Yorktown Heights, Somers, Cortlandt Manor, Bedford, Croton On Hudson, and all surrounding cities and towns.
Before You Call the Repair Technician
Some repairs are quite simple. Use this checklist before calling for a repair. It may save you a minimum service or "trip" charge.
Check the thermostat to be sure it's set on "heat" for wintertime operation.
Clean the contacts on a non-digital thermostat.
Check the circuit breaker in the electrical panel to be sure it's set in the on position. If you have fuses, check for a blown fuse.
Is there power to the furnace? Check that all switches are in the on position.
Has the filter been changed? A blocked filter can cause a furnace to shut down due to inadequate air flow. Similarly, are the air intake grills open and clear of obstructions.
Signs That Your Furnace
Needs Repairs
Not enough heat or none at all
Cycles on and off too frequently
Blower runs continuously
Furnace makes squealing or rumbling sounds
Furnace burners do not ignite
Furnace comes on for a few seconds and then turns off
Need to continually readjust thermostat
CO alarm triggered, or occupants feel lethargic, weak, or disoriented
Smell of gas
What Waiting Can Do To A Furnace
Waiting to call for service can compound your problems. On cold winter nights, a house without heat is vulnerable to frozen water pipes. Frozen pipes can burst – and flood your home if they thaw before you get help. If your furnace is working but you suspect a problem, call us to prevent the problem from getting worse.
County Comfort Home Solutions can have your furnace working smoothly and efficiently, saving your energy dollars and more!
Contact us for a free repair quote in and around Yonkers, Ossining, Peekskill. As the locally certified and experienced heating and cooling company, we are ready to repair your home's furnace. Contact us today to schedule your no hassle, free estimate. We proudly service Ossining, Peekskill, Yonkers, White Plains, Verplanck, Somers, Yorktown Heights, Bedford, Croton On Hudson, Cortlandt Manor, and the surrounding areas.
Looking for a price? Get a no cost, no obligation free estimate.